COMMERCIAL TREE CONTRACTOR IN ALEXANDRIA
Commercial Tree Contractor Services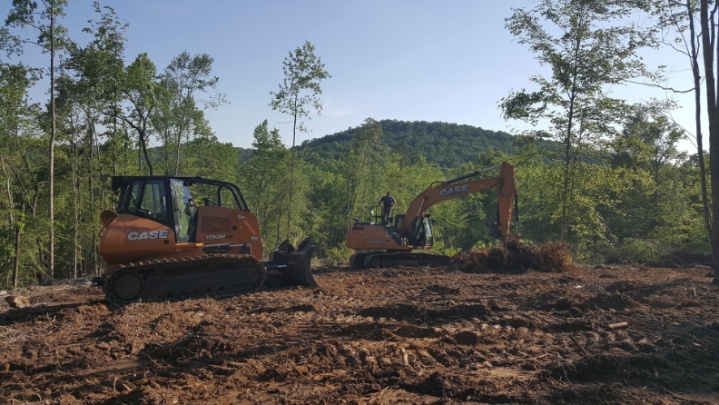 Alexandria Tree Services Unlimited has been providing commercial tree contractor services in Alexandria for over over 17 years. Our business and corporate clients have special needs, and we hear them. That's why we've designed a special list of concierge-like commercial tree services to better fit your needs and productivity schedule.
Who Are Our Alexandria Commercial Clients?
Our Commercial services are designed for business owners, either public or private, who may not have the freedom to negotiate a verbal agreement for a quick job (after all, tax season is unforgiving on all of us) but also can't afford to waste time hiring a myriad of different contractors.
Whether you run an office complex, develop land, manage a public area, own a store (or an entire strip mall), your public image is one of your most valuable assets — and that includes every plant on your grounds, trees included.
Unique among Alexandria tree care providers, we can help you enhance your business' visibility and appeal with a professional and time-oriented outlook. So next time if you come looking commercial tree service Alexandria VA, come find us!
What Do We Offer with Our Commercial Services?
Our commercial clients can benefit from any of the following services:
Tree care and maintenance – Keep your grounds always neat and attractive without having to waste your own resources babysitting them. This can range from seasonal pruning plans to scheduled trimming, fertilization, and spraying visits.
Landscaping and tree planting – Your front yard is the first thing your clients will see when visiting your premises, so you need it to look its best. We can help you design a green-friendly, sustainable curb. Whether you need to choose the most appropriate line of trees to provide privacy and shade for your employees, or want to train your bushes to ensure they don't detract from your product displays — the design will be a long-term investment.
Tree removal and land clearing – Property developers or general business planning an expansion need time on their side. Our crew can clear your land, get rid of stumps, and provide you with the clean slate you need to start making money.
Emergency services – A storm or a heavy snowfall can slow your business operations enough without having to add the potential damage to an abruptly unstable or dangerous tree. Our Alexandria commercial services can make sure that gets taken care of as quickly as possible, so business as usual can resume.
Because we are prepared to work with you and meet your standards every step of the way!
Our corporate clients can enjoy the safety of working with an incorporated business with a fully insured crew of workers and competitive pricing and payment plans. We are always happy to sit down with one of your representatives and roll out the red carpet.
Whether you just need a one-time land clearance or regular tree pruning, we would love to talk, business-to-business, about how to do our job in the most convenient way for yours.
GET A GUARANTEED CALL BACK
FROM THE OWNER
Call For A Fast & Free Tree Service Estimate